Polyphonic singing of the Mediterranean Alps                            Since 1986

Anchoring, curiosity, sharpened technique, fancy give to the Corou de Berra a unique artistic freedom.
The directory of the Corou de Berra is constantly evolving. It goes of the traditional singing of the Alps of the South to his purest expression until the most unexpected contemporary creations. Music never congealed, interpreted with all the required liveliness, by singers in full ownership of their culture and their art.
Mixed, trans-generational , poly- musical, the Corou Berra gathers carry complementary musical richness musicians. An artistic puzzle that works great .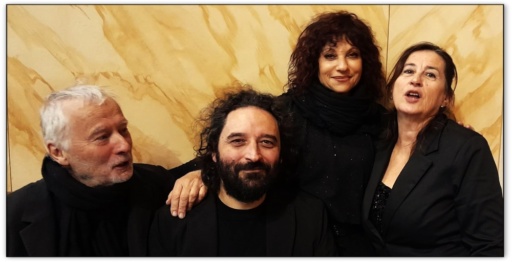 Cultural ambassador...
Michel Bianco manages Corou since his creation. His arrangements of a rare subtlety, its exceptional compositions, his musical openings quite azimuths created the famous " touch Corou de Berra " .

Next concert...
19 mai Nice (Palais Lascaris) / 20h / Nuit des Musées
Voir les photos de
Clarisse sur