| | | |
| --- | --- | --- |
| | | |
| | Polyphonic singing from the Southern Alps                Since 1986 | |
| | | |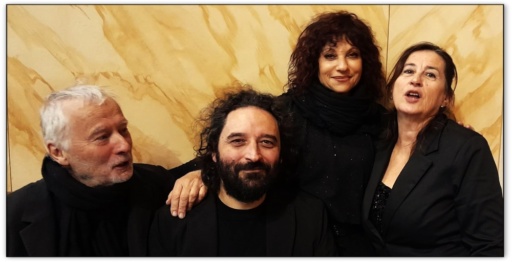 The ensemble was founded in 1986, has released 15 CDs and has given hundreds of concerts throughout Europe and elsewhere. 
The repertoire of Corou de Berra is in constant evolution. It ranges from traditional songs of the Southern Alps in their purest expression to the most unexpected contemporary creations. Music that never stands still, performed with all the necessary vivacity by singers in full possession of their culture and their art.
Mixed, trans-generational, poly-musical, cross-border, the Corou de Berra brings together musicians with a complementary musical wealth. An artistic puzzle that works perfectly. 
Ambassador of a Culture
Michel Bianco has been leading the Corou since its creation. His arrangements of a rare subtlety, his unusual compositions, his musical openings in all directions have created the famous "Corou de Berra touch".  Anchorage, curiosity, sharp technique, fantasy... give the Corou de Berra a unique artistic freedom.